Meet the executives who are guiding and executing CryptoGen's vision and strategy.
Leadership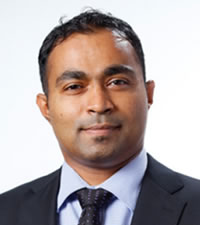 Wasantha Perera | Founder & CEO
Former, Board Advisory Council Member | (ISC)²
Former, Head of Information Security & Compliance | Colombo Stock Exchange
Former, Head of Security Practice | N-able Pvt Ltd (A member of Hemas Holdings PLC)
Former, Consulting Engineer Information Security, Millennium IT (The technology segment of London Stock Exchange Group)
Past President | (ISC)² Srilanka Chapter

Wasantha helps range of commercial companies, agencies and specialist teams in the region as a independent security advisor to secure business critical information assets. He is a cyber security technologist, trainer and a researcher with background in corporate governance, digital forensics, security operations centers, regulatory compliance, data privacy, litigation support, information security management, cyber threat intelligence, incident response, critical infrastructure protection and public policy. Today, as CEO of CryptoGen, Wasantha is responsible for setting corporate strategy and vision, building the operations team, managing investor relationships and capital allocation. During the past he served more than 50 customers world wide, specially in financial sector and telecommunications. He is masters degree holder and bachelors from University of Peradeniya Srilanka and maintaining certifications such as GIAC Certified Forensic Analyst (GCFA),CCFP (Forensics (ISC)²), CISSP, CRISC, C|CISO and various principal credentials.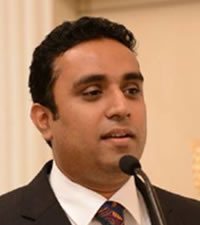 Shanaka Rajapaksha | Director
Director Deputy General-IT Srilanka China Business Chamber
Executive Committee Member - BCS The Chartered Institute IT
(Sri Lanka Section-Co- Chairman NBQSA-2016)
Director – App Technologies (Software Development segment of CryptoGen)
As Director Operations, Shanaka is responsible for the creation, engineering, and delivery of information management services to clients. He is also responsible for the company's day-to-day business operations. He also responsible for growth in emerging markets including Maldives and Bangaladesh and governmental projects.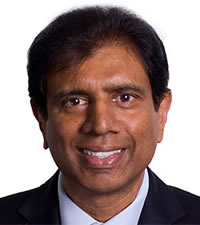 Upali Liyanage | Director
Advisor - Golden Equator Capital
Lecturer - University of Peradeniya
Director - Investor Education , Golden Equator Capital

UpaliLiyanage is the founder, managing partner and investment committee member at Golden Equator Capital , Singapore Private Limited. He has about 25 years of experience in private equity, business consulting, M&A, strategy, and operations in healthcare and life sciences, education, consumer goods, and other industries. He has held leadership positions across various well-known companies in India and abroad. Upali is a masters degree holder in computer science from University of Peradeniya.