MAKING THE CYBER WORLD A SAFER PLACE FOR CHILDREN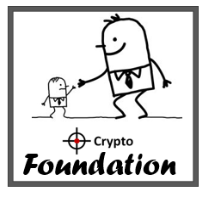 Join the Crypto Foundation Program
Our CSR program totally dedicated for awareness sessions and workshops for most vulnerable members in the society " The Children "on how to become more responsible digital citizens. Children and young people spend a lot of time online. It can be a great way for them to socialize, explore and have fun. But children do also face risks like cyberbullying or seeing content that's inappropriate. That's why we've teamed up to give you everything you need to know about keeping children safe online.
Whether you're unsure about what happens online or are up to speed with new technology, it's important that you talk to your child about staying safe. It may feel daunting, but you don't need to be an expert on the internet. Understanding what children do online and the risks they face will help you keep your child safe online.
Contact CryptoGen CSR via csr@crypto-gen.com for a free awareness workshop with required materials to conduct a child friendly training sessions for kids as well as parents having kids age between 8-15.